Treatments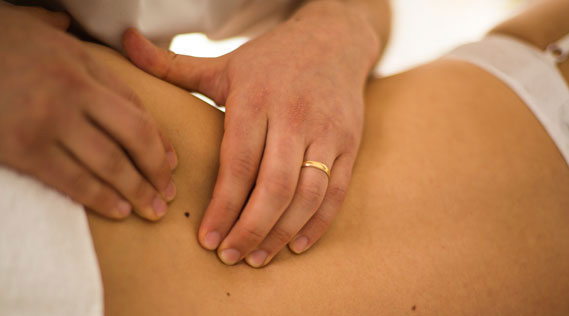 ABOUT OSTEOPATHIC TREATMENT
Osteopathic treatment can quickly relieve symptoms like back pain, sciatica, neck stiffness and shoulder pain. At Hampstead Osteopathy your care and treatment is based on a full case history, assessment and diagnosis of your symptoms by registered osteopaths, Ben Posen, Hermione Halman and Erkan Cetin
CASE HISTORY
The first osteopathic treatment session always starts with a detailed case history. This helps build up a clearer picture of why for example, you back or neck, is hurting. It also gives some clues as to what might be stopping that area of your body from functioning normally and healing.
EXAMINATION AND DIAGNOSIS
Following the case history we  will do an examination so that we can see how different areas of your body work with each other. This usually involves some clothing being removed so you may want to bring along a pair of shorts. As well as observing your posture and how freely you can move in stationary positions, we often examine your gait and balance to see how your body works dynamically. We will then  use palpation (a highly developed sense of touch) to identify points of weakness or excessive strain throughout the body. After this process is completed we will make a safe working diagnosis of your problem and will offer you osteopathic treatment.
HOME VISITS
If you are in too much pain to come to the osteopathy clinic, an osteopath can come to your home.
Osteopaths are trained to diagnose musculoskeletal injuries so we can usually tell you what is causing your symptoms. It is also usually safe to give treatment that helps relieve your symptoms. 
Please remember though: If you need  a prescription medicine you will need to see a doctor. Also if your pain is so severe that you cannot move at all, or cannot be touched, it may be better to call a doctor or an ambulance. If you're unsure, please call the clinic and we will be happy to advise you.
To examine and treat you safely, you may need to be partially undressed. If you feel uncomfortable with this you are welcome to have a chaperone present and you can wear shorts and a vest top.
Hampstead Osteopathy, Broadwell Parade, Broadhurst Gardens, West Hampstead, NW6 3BQ
created by genium